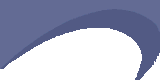 Just answer a couple of simple questions to WIN !!. You can visit

ishopbuilder.co.uk
for answers. Results will be published at the end of the month.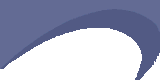 Product Features
iShopBuilder is years ahead of other similar products in its league. Do not confuse iShopBuilder with cheap products in the market which simply design static web pages. iShopBuilder is a full featured dynamic e-commerce solution requiring no software installation and allowing complete web management on-line using you web browser.
iShopBuilder is packed with features which will make the experience of setting up an e-commerce web site a breeze. See for yourself:

| | |
| --- | --- |
| | Easy to use and Dynamic |
| | Flexible Payment Processing Solution |
| | Very Secure |
| | Plugs into your current web site |
| | Other Features: |
| 1. | No Programming required. |
| 2. | Accept all major credit cards (Visa, Master Card, American Express, Switch, Solo etc) and cheques using our secure order form. |
| 3. | Integrates easily with current site. |
| 4. | Support for adding as many product images as you wish. |
| 5. | You can Organize your products into logical product groups (Catalogs). |
| 6. | No limit on number of catalogs you can create. |
| 7. | Support for VAT and other local taxes. |
| 8. | Support for local and internation shipping charges. |
| 9. | Order Tracking features for your customers. |
| 10. | Administer you site from anywhere in the world as no software installation is required. |
| 11. | Support for various currencies. |
| 12. | Remote Administration. |
| 13. | On line help. |
| 14. | Friendly and Helpful Support staff |
| | more info >> |
Easy to use and Dynamic


iShopBuilder is very easy to use. We have outlined some simple steps for your convenience
Step 1: We will supply you with your personal password and userID, which you will need to enter our Administration area.
Step 2: Login to the Administration area using your password.
Step 3: You will be presented with a menu. Select the required menu items, and fill in the necessary details about your E-Commerce shop, and your products. The types of information (available in the menu) are: Name, address of your new E-Commerce shop. A brief description of your new ECommerce Shop, together with advertising text. The colours, fonts and "look & feel" that you would like your E-Commerce shop to present. Details of your products (which can be divided into various categories), e.g. product name, upload pictures for the products, prices etc How you would like people to pay.
Step 4: Wait for all those orders to start coming in... Your shop will be available to the public, immediatly ready for business!!
iShopBuilder allows you to create web sites which can be very dynamic. You can change your product range and the "look and feel" of your website overnight.
Flexible Payment Processing Solution


iShopBuilder can offer the business user two simple options which will ensure the total reliability, confidentiality and security for E-commerce trading over the Internet.

You can accept all major credit cards like Visa, American Express, Mastercard, Solo, Switch over the internet.
If you currently don't have a merchant account we can help you get one or suggest alternatives.
Please note that Option- 1 is included as standard.
Option -1
This option may be used by businesses that have a Merchant Account with their banks. When goods or services are ordered, the buyer's credit card number and details will be automatically verified by the system. The merchant is then sent an automated E-mail that lists the details of the transaction.The details will include: Name and Address of the buyer, what goods or services have been ordered and the credit card details. All that is left is for the merchant to dispatch the goods and collect the funds from the bank using the normal channels. This option is provided at no extra cost.
Option- 2
Again, if you currently have access to a bank's Merchant Services System and you wish to have a secure link to use a merchant of your choice, iShopBuilder can easily link the payments page of your site to the other named merchant. This service is also offered at no extra cost, however your bank or the credit card authorising service may charge a free to offer this service. We can also recommend to you organisations who offer this service a reliably and very cost effectively.
Merchant Accounts: This account is required to do all credit card transaction.

If you have any other requirements we will be very happy to accomodate them.
Security


It is critical to anyone purchasing goods or services through the World Wide Web that their credit details are transmitted and maintained in the most secure fashion. The first question in any buyer's mind is: "Will my credit card details be secure from misuse" ?
iShopBuilder uses industry-standard secured channels(https) for accepting any credit card details. All customer orders are E-mailed securely to iShopBuilder merchants. No credit card related information is stored on our databases, this eliminates the risk of a hacker breaking into the system and trying to steal personal credit information.
As we appreciate that security is very important to our customers, we have made every possible effort to make this system secure as possible.
Plugs into your current web site


If you already have a web site or even a single web page and looking for a shopping-cart facility to integrate into it, then look no further iShopBuilder is the solution. iShopBuilder has special options which allow for easy integration into a web site. Why not see our Buy Now facility for a working example.
Questions? Simply contact us on our website: info@iShopBuilder.co.uk

Also visit iShopBuilder FAQ for other most commonly asked questions



Accept All Major Credit Cards


American Express,Solo and Many others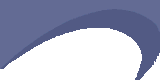 Just Call if you need to discuss anything, we are here on stand by for your call.