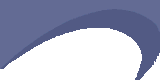 Just answer a couple of simple questions to WIN !!. You can visit

ishopbuilder.co.uk
for answers. Results will be published at the end of the month.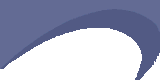 Special Offers
We at iShopBuilder are always doing special deals to keep our customers (yep! thats you again) happy. So keep visiting this site to see what new enticing offers we have in store for you. You must place your order from this page to make use of the special offers available.
ecGold for the price of ecSilver


For all you budding entrepreneurs, we have introduced ecSilver which will allow you to sell upto 10 products on-line. To find out more see our products section. (Sorry this offer has now expired)
Free Domain


Get a free domain with all accounts.
How to claim: Simply specify your choice of domain in the comments field of payment screen. Domain offer is also subject to availability. If the domain you have requested is not available, we will request for other choices.
This offer cannot be taken in conjunction with the Money Back deal or any other promotion.

Why not let us know info@iShopBuilder.co.uk

Also visit iShopBuilder FAQ for other most commonly asked questions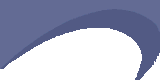 Just Call if you need to discuss anything, we are here on stand by for your call.