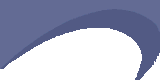 Just answer a couple of simple questions to WIN !!. You can visit

ishopbuilder.co.uk
for answers. Results will be published at the end of the month.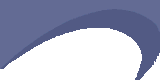 Prices
We at iShopBuilder believe in simplicity and ease of use. To make it easy for you to decide which product you want we have kept the range very simple.
A complete business web site solution for the internet. FREE shopping carts just can not comepete with this product and look at the price its so reasonable that you don't need to even think about getting a FREE shopping cart.
ecPlatinum, ecGold and ecSilver support the same features and come with free web site template and a free web site builder. See Product features for details
ecPlatinum


ecPlatinum is suitable for medium to large retailers it enables you to sell upto 800 products on-line


ecGold


ecGold is the most popular product enabling you to sell upto 400 products on-line


ecSilver


ecSilver is aimed at startup and very small businesses who have a very small product range. ecSilver enables you to sell upto 10 products on-line. Easy upgrade to ecGold.


Satisfaction Guaranteed with our 30 day money back Guarantee


Why not try today with our 30 day money back Guarantee. If you are not happy with the product, you can ask for a refund within the first 30 days of purchase. However we are certain that you will love this product.


Questions? Simply contact us on our website: info@iShopBuilder.co.uk

Also visit iShopBuilder FAQ for other most commonly asked questions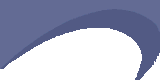 Just Call if you need to discuss anything, we are here on stand by for your call.